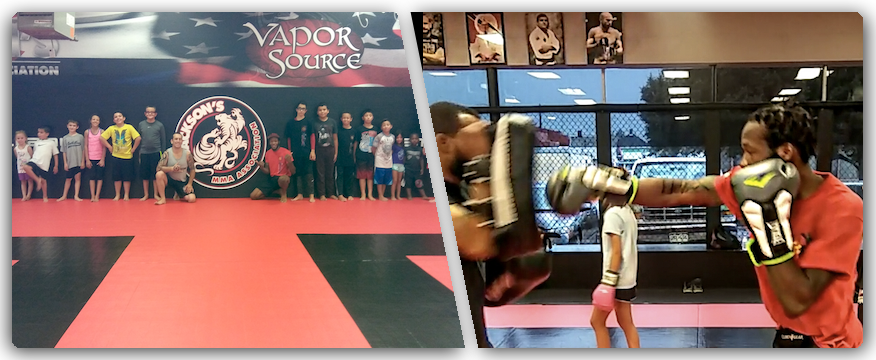 Good Cause Donations to "THEE ANTIDOTE"
Supporting Eric Grant - Thee Antidote
The energy, time, and commitment it takes to shape into a prize fighter is a huge endeavor. Not only does the fighter need general support for himself but also support by folks who are willing to believe in his goodwill support causes such as mentoring children.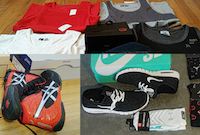 It is not always obvious to people how much a fighter trains to be the best athlete they can be. It is an everyday commitment which involves personal and professional training gear, trainer and gym fee costs, home or studio equipment including monitoring devices, nutritional and diet needs along with updated medical and dental visits. This also includes traveling costs for fight venue meets, seminars, conventions, and much needed day sabbaticals. Being a top Contender takes top-notch care and approach for excellent results.

Along with personal needs, many Athletes have a desire to support their communities and other goodwill causes. Eric's desire is to support the children, by giving back to what was once given to him as a youngster. His goal is to visit high schools and talk with children and donate to training centers who are making a difference in a child's life. Eric wants to help facilitate children's sports through education and sports in general. This desire to help others is a kind trait worthy of support.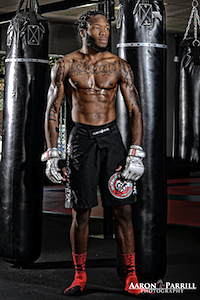 Whether you are a fan, follower, family, friend, mentor, or newcomer to Eric in the MMA World, your donations and support are greatly appreciated! Your generosity can make a difference in Eric's career and for the future of a child. Eric is driven to establish a charitable organization specifically aimed for children designated the Support Sports Foundation.

Donations to the Antidote's Goodwill Causes has advantages for the Contributor. Every donation made by Public Support will be acknowledged by posting your contribution with optional citing of your Website and/or Social Media link(s) on this website indefinitely! Also, contribution levels are eligible for commercial advertising on Eric's accompanying Fight Banners present at fight venues receiving audience and television exposure. Eligibility can also include your company name or logo on his Fighter Shorts for audience and television recognition.

Donation Levels can also include autographed sports memorabilia for fight events including Championship fights. And, once Eric starts promoting Athletic or Antidote gear, your recognition can accompany items such as T-Shirts and Caps. Additionally, Eric's allocated public received donations will be posted as to what, where, or whom he gives contributions to and will be accompanied by photos when possible.

Please consider a worthy cause donation today and view the Donation Options below to see Contribution Levels for support. Please keep in mind that your support can also be given to Eric in the form of purchasing Fight Event tickets at tickets outlets posted on the Intro and History pages prior to fight events whereby Eric receives a percentage of proceeds to put toward his training and goodwill causes. Your ticket purchase contribution can make a difference by giving Eric recognition from Venues and Sport Sponsors toward future Fight Cards for consideration in promoting him further.

Eric is very grateful for the kind support of others that have helped him arrive to his Professional Fighting Career and to all his present supporters who encourage him. Eric says "thank you" to every person for their support toward his vision and career.
Please select your Contribution Level according to your preference of Contribution Type.
- cite means your donation info can optionally be posted on this website -
- memorabilia can be signed posters, programs, photographs, t-shirts, caps, etc. -
- venue banner & ring shorts receive audience and television exposure -

Level I - Copper - $75 – $149 - Fan Based

cite your name/title with choice of 1 Social Media link

Level II - Bronze - $150 – $299 - Fan Based

cite your name/title with choice of 1 Social Media link

1 piece of signed event memorabilia

Level III - Silver - $300 – $599 - Sponsorship Based

cite your name, title or company name with Website and/or choice of 1 Social Media link and your company logo

1 piece of signed event memorabilia

Level IV - Gold - $600 – $899 - Sponsorship Based

cite your name, title or company name with Website and/or choice of 1 Social Media link and your company logo

1 piece of signed event memorabilia

choice of your company name and/or company logo on Antidote Fight Venue Banner

Level V - Platinum - $900 – $1499 - Sponsorship Based

cite your name, title or company name with Website and/or choice of 2 Social Media links and your company logo

2 pieces of signed event memorabilia

choice of your company name and/or company logo on Fighter Ring Shorts

Level VI - Nuclear - $1,500 – Above - Sponsorship Based

cite your name, title or company name with Website and/or choice of 2 Social Media links and your company logo

2 pieces of signed event memorabilia

company name and/or company logo on Both Antidote Fight Venue Banner and Antidote Fighter Ring Shorts